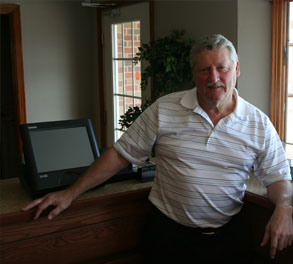 Larry Poropat
Larry is the founder of Gateway Cash Register. He and Neil Aubuchon started the company in "1976". He retired in "2014", but still helps out with programming and accounting. He's enjoying life on the golf course.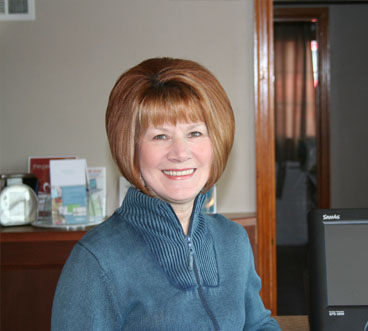 Judy Poropat
Larry's wife Judy was the office manager from the beginning. She has also retired and still helps out with bookkeeping. She still works a few hours each week. Judy also enjoys golf and spends time with friends and family. She is busier now than she ever was working full time!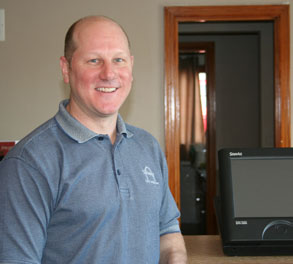 Jeff Poropat
Larry and Judy's son Jeff is the new owner of our company. He started in the cash register/POS business in "1987". Over 30 years experience helps him oversee the operation of Gateway. Jeff and his wife Laura have 3 kids (Shelby, Shannon and Ryan). Jeff loves coaching and watching his kids play sports. His family also loves to camp and spend their weekends outdoors.
Support Staff
Duane Timme
Duane has over 25 years experience working with Gateway. He's the head support tech and does most menu programming and training. Duane enjoys wood working and is very active with The Knights of Columbus.
Dewey Poropat
Dewey also has over 25 years working at Gateway. He is the lead technician in charge of all printer and cash register repairs, makes our cables and prepares all rentals. Dewey doesn't miss a Cardinal, Blues or Mizzou game. It's either on the radio or television. He also enjoys ice skating and base jumping from his porch.
Shannon Poropat
Jeff's daughter Shannon is in charge of billing and collection. She manages the office when she is not in school. She is a full time student at Missouri Baptist University. She enjoys Cardinals, Blues, sport cars, ATVs and camping.
Jake Andrews
Jake is in charge of our new Android system. He also helps with phone support, programming and installations. We are all excited to see Jake progress and take on the challenges ahead. He loves Blues hockey, shooting pool and playing guitar.
Andrew Schmitt
Andrew is the newest addition to the team. He manages our internal IT and assists with phone support and installations. He loves to watch Cardinals Baseball and loves to go to Air Shows.